Nantong Municipal Party Secretary Xu Huimin Visits Our Company for Inspection
---
On the morning of July 31, 2020, Xu Huimin, Secretary of the Nantong Municipal Party Committee and Director of the Nantong Municipal People's Congress, led the main leaders of the Nantong Municipal People's Congress, Nantong Municipal Government, Nantong Municipal Political Consultative Conference, and the party and government of various cities, counties, and districts in Nantong, accompanied by Gu Guobiao, Secretary of the Hai'an Municipal Party Committee, to inspect the construction site of the new factory project in our city.
Xu Huimin and other leaders listened to the report on the development of our company's chairman, Ji Shunqing, and the construction of new factory projects in the past two years. They praised our company's achievements in recent years, especially in the field of innovation, and encouraged our company to practice internal skills, constantly strive for progress, seize development opportunities, and make the enterprise bigger and stronger.
The "energy-saving dimming special glass production project" with an investment of over 500 million yuan in our new factory area has been listed as a key construction project in Nantong City and has received attention from leaders at all levels.
The company leaders who accompanied the inspection include Wang Qunhua, Liu Jiang, and others.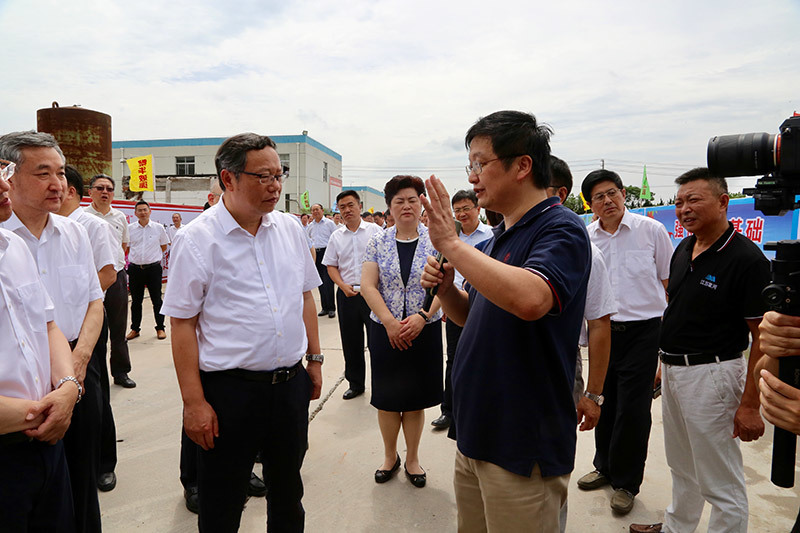 ---

Add
No.28 Nanhai middle Street,Haian,Nantong City,Jiangsu province,China

WeChat public account